Digital & Lithographic Printing and Traditional Bookbinding from Gartree Press Limited.
Printing
Bookbinding
Copying
Graphic Design
Typesetting
Print Finishing
Leicester based!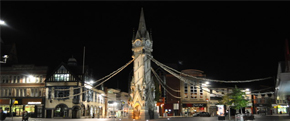 We are conveniently situated near the centre of town. Close to the Clock Tower, Highcross shopping centre and St. Margrets bus station.
2500 A5 Leaflets

Grab yourself 2500 A5 Leaflets for just £99! We'll even throw in FREE reverse printing!

50 Years Experience

We've been supplying quality Printing and Traditional Bookbinding in Leicester since 1967!